Collision Service From
the Experts
Get Back on the Road With Quality Collision Repair
When you've been involved in a vehicle crash, it can be stressful choosing a repair center that provides high-quality repair and service. At Premier Chevrolet of Carlsbad, you get peace of mind because GM dealership offers expertise needed to get you back on the road, offering GM Original Equipment and OEM repair procedures to help ensure your GM vehicle is restored to its original, pre-collision condition. GM Genuine Parts Collision and Auto Body Parts are guaranteed to provide form, fit, and finish to your GM vehicle.
We're Part of the Collision Repair Network—Service You Can Trust
When it's time for a repair, look no further than the GM Collision Repair Network—the network created to promote the proper, safe repair of GM vehicles. As a member of the Collision Repair Network, Premier Chevrolet of Carlsbad has the technical expertise, quality equipment, and GM direct support that helps ensure your vehicle is repaired with GM standards in mind. We operate with integrity and are dedicated to you, making the stressful time after a collision easier to navigate.
Not All Parts Are Created Equal
GM Original Equipment is important to the repair process. GM OE parts offer proper fit, which eliminates unsightly gaps, rubbing, or other issues caused by improper fit. Since GM Genuine Parts and ACDelco OE parts are those originally designed for your vehicle, you can be sure that they maintain the same structural integrity and quality as those that were factory-installed. When it comes to your collision service, connect with us about GM Original Equipment.
The Advantage of GM Genuine Parts vs. Non-OE Parts
GM GENUINE PARTS
NON-OE PARTS
Designed to GM's safety requirements
May not have crumple zones or meet manufacturer's stringent safety requirements


May leave unsightly gaps between body panels
May require workarounds and more time to get parts to fit
Primed and ready for paint
May not be primed, affecting paint adhesion and overall finish quality
No guarantee of material or design quality
Proven Structural Integrity
Ill-fitting parts and build quality could affect car's resale value
The Choice Is Yours. Not Theirs.
Discuss GM OE parts with your insurer
GM Original Equipment is the closest to factory installed parts for your GM vehicle. To help promote the proper, safe repair of GM vehicles, it's important to request OE parts when taking your vehicle in for collision repair.
Check your policy to be sure you're covered
Check your policy to make sure you are covered for OE parts in all instances. Oftentimes, you may be covered for "parts of the same kind and quality." Some policies may specify OE parts must be used and other policies may only cover non-OE parts.
Where should I take my vehicle?
Ultimately, you're in the driver's seat when it comes to where to take your vehicle for repair, not your insurance company. As GM dealers, we maintain a high standard of customer service and repair so you can feel confident and secure your vehicle is in the right hands.
Keep your GM a GM
Preserve the integrity of your GM vehicle by receiving the proper form, fit, function, and quality you expect from GM Original Equipment, by using GM Genuine Parts and ACDelco parts.
Fast Dent Repair
Repairing a dent on a steel or aluminum vehicle panel takes very little time, but what requires much more time is repairing the finish. When the dent damages the paint you are forced to endure several days without your vehicle. Touch up coats of paint must be applied and allowed to dry properly. Bring your vehicle to the collision center at Premier Chevrolet of Carlsbad, our paintless dent repair specialists get the dent removed without causing further damage to your vehicle's paint. The repair looks great, you get your car back quickly, and the cost is very affordable.
Quality Glass Repair
It is not uncommon to have a rock or other piece of debris hit your windshield as you are driving around town or on an excursion up the coastline. Even what starts as just a tiny chip can quickly turn into a large and very hazardous crack. It is always best to be proactive. Have any tiny chips or damage professionally repaired at the collision center at Premier Chevrolet of Carlsbad before the entire windshield is compromised. Our experts will repair small damage whenever possible. If the crack or chips are significant, we will install a high-quality OEM windshield replacement.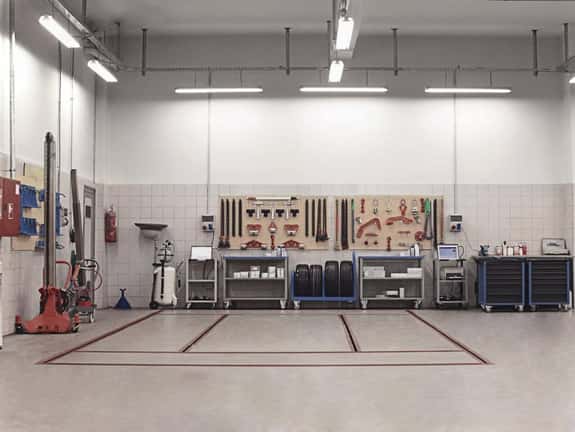 Why Choose Premier Chevrolet of Carlsbad Collision Center?
As a full-service collision center, our team handles everything from small dents and dings to extensive body and frame damage in-house. Depending on the amount of damage and the paint condition, our pros can have slight body damage repaired in 1 to 3 days. More significant repairs that require more than surface work will take up to 15 days on average. But we will always provide you with our best estimate for the completion of your repair. And should that time frame change, we will contact you with that information as soon as possible.
Call to Schedule
When your vehicle is damaged, you want it repaired correctly. At Premier Chevrolet of Carlsbad, we are a Chevrolet Certified collision center.You know that our factory-trained technicians will restore your vehicle with the same care and attention to detail used when it was built. Also,you will have the peace of mind of knowing that a full warranty backs our work, and does NOT interfere with or end any remaining factory warranty.