How to Set Up Android Auto or Apple CarPlay in Your Chevy
As the auto manufacturer to offer the most vehicles with Android Auto and Apple CarPlay, Chevrolet has conquered this market in the United States, Brazil, Mexico and Canada. This new level of phone integration can be found in fourteen 2016 Chevrolet models. It offers drivers the ability to use smartphone apps through the Chevrolet MyLink display touch-screen or by voice command via Siri. With the ability to access texts, stream music, view maps, navigation and more, new Chevy owners can stay connected and safe easily.\
Android Auto and Apple CarPlay are both engineered to display the features drivers rely on most. Android Auto is built around a suite of Google apps including Google Maps, Google Now, talk to Google and Google Play Music as well as Skype, Spotify and more. Apple CarPlay allows for driver selected iPhone features and applications to be displayed on and utilized through the MyLink screen or voice command.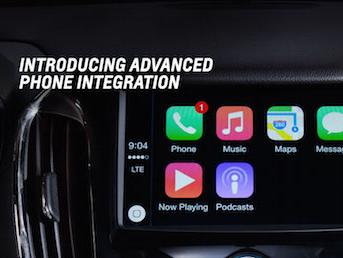 How to Set Up Android Auto:
Get started by either downloading the Android Auto app to your phone or simply connect the phone with a USB cable to the port and follow the prompts for downloading the app. The phone's screen will need to be unlocked and a review and agreement with the Terms and Conditions will need to be completed before set up can be initiated. A prompt asking you to update apps like Google Maps may appear if so, update apps as directed. Next, turn on notifications and Bluetooth access. Touch Accept to turn on notifications to enable calendar events, incoming calls and messages to be seen on the display panel. Once Android Auto has been installed you will be able to activate it by simply touching the Android Auto icon on the display screen.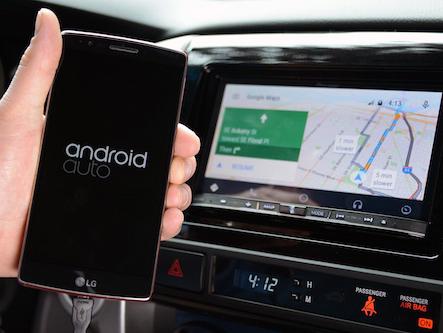 How to Set Up Apple CarPlay:
To set up Apple CarPlay start by turning on Siri through Settings, General, Siri while your vehicle is running and parked. Connect your phone with a USB cable to the Apple CarPlay port and ask Siri for what is needed to complete the installation. This can be done by pressing and holding the Home button on your iPhone until Siri appears on the display screen or by pressing and holding the Voice Control button on the steering wheel. After installation you will be able to activate Apple CarPlay by simply touching the icon on the display screen.